Getting Sponsorship
Everyone is welcome to take part as an individual, as a family or a group of friends.  Please follow guidance on social distancing and other measures to stay safe.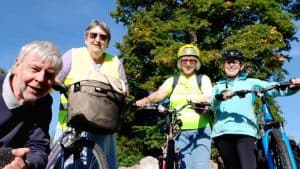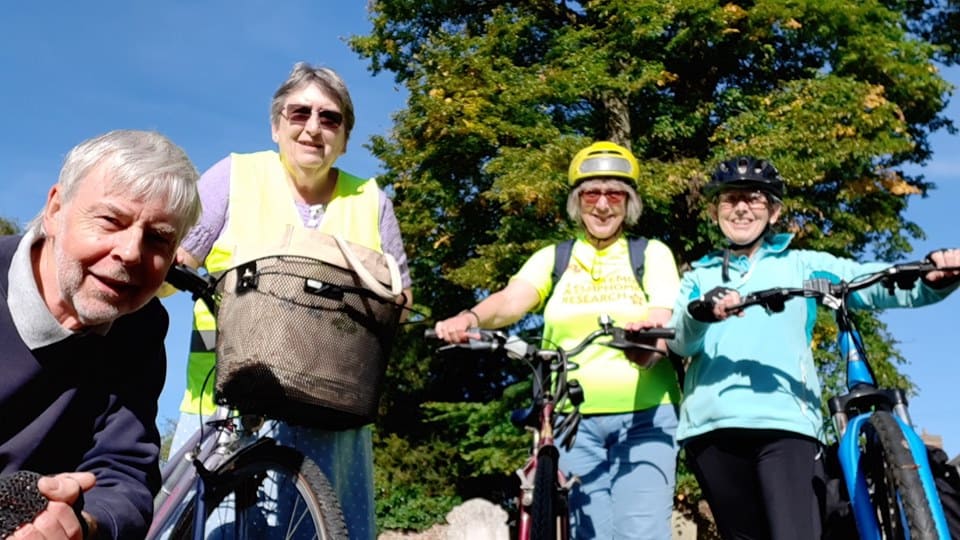 What's Different in 2020?
If you are an experienced Rider or Strider you might notice a few changes this year due to Covid-19.
No need to get your sponsorship form signed by individual sponsors
No registration form to sign at churches
No list of churches across the county
Unlikely to be any refreshments served at churches and toilets may also be closed
Churches that are normally open might be closed
Churches might not have volunteer welcomers
Instead…. 
Go Paperless – use other ways to record sponsorship and collect money. It is important to record whether each sponsor wishes his or her contribution to attract Gift Aid.
Take photographs of the churches you visit and share them with our Facebook page – 
Stay local and explore your area like a tourist.   
Visit virtually.  Get on your exercise bike and use national websites to explore churches:
A Church Near You – https://www.achurchnearyou.com/
Explore Churches – https://www.explorechurches.org/
Or organise a virtual event to fundraise for the cause, such as a virtual tea party.
 Please download the following documents: 
Top Tips
Decide approximately how many churches you are likely to visit before asking people to sponsor you. To search for churches in your area and find out more information visit: A Church Near You and Explore Churches
Contact the churches to check whether they will be part of Ride and Stride.
Start your fundraising well before the event.
Ask close family and friends first to get them at the top of your page as subsequent people tend to put similar amounts.
Ask friends, neighbours and work colleagues and employers
Ask if the sponsor will GiftAid their donation.
Advertise in your church and any local magazines that you are taking part.
Put the name and place of the church you wish to receive 50% of your sponsor money or say 100% Cambridgeshire Historic Churches Trust on your form
Please tell us if your church is fundraising for a particular purpose e.g. new heating system or roof repairs.
You could create your own FundRaising Page with Stewardship and upload photos or videos to explain what you are doing and why.
E-mail out your page to different groups of people at different times starting with family and close friends. A good time to e-mail out your page is just after payday.
Update the basic "Thank you" to make it more personal for people making a donation.
Send out an e-mail reminder shortly before the event.
Share your page to your Facebook and Twitter accounts
Route Suggestions
Cycling or walking around towns is the easiest way to clock up a large number of sponsored visits within a short time and distance. 
One possible route is cycling (or walking) the twelve miles from St Ives to north Cambridge alongside the guided busway. This gives easy, safe access to at least ten parish churches en route, plus more places in Cambridge itself and some village chapels too. 
What if I want to support churches in other counties?
Ride and Stride events happen across the country in most counties.  They are supported by the National Churches Trust but run by individual County Trusts. Ride and Stride takes place every year on the second Saturday in September. The money raised helps to preserve some of Britain's 42,000 churches, chapels and meeting houses which are at risk of falling into serious disrepair.  To find out more about events in other areas please visit the National Churches Trust website.